Leadership & Staff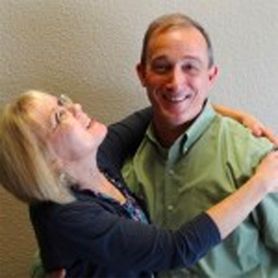 SENIOR PASTOR
GREG & CAROLE LEWIS
Pastor Greg's passion is God's presence. His life mission is to bring individuals into their God-given purpose for their lives and to see them walk in healing and restoration.
Pastor Greg has a diverse ministry background including church planting, missions, military chaplain, and resource manager. He has spent over eight years overseas and has an in-residence earned Bachelor of Science and a Master of Divinity Degree.
Pastor Greg and his wife Carole have been married for over 38 years, they have two children, Ashton, who is working in Madrid, Spain, and Amy who lives at home and is working out of Colorado Springs, Colorado.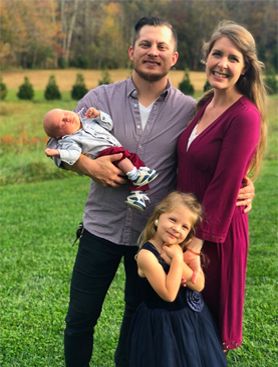 PRAISE AND WORSHIP LEADERS
JOHN AND SOPHI SPURRIER
John and Sophi were born and raised in Candler, NC. These two met in elementary school, started dating in high school, and got hitched in 2012. The high school sweethearts lead the Creative Arts and Worship Ministry. They love raising their two children, two cats, and five chickens. John loves to worship, build with his hands, cook, and to chill with his family and friends. Sophi enjoys being outdoors with her family hiking or gardening. She enjoys learning new things and creating.
Mission
Our mission is to lead others into passionate worship of the King. We desire to give Him our best and through worship help others find freedom, restoration, and healing in His presence. John and Sophi's hearts are to help others unlock their creativity and talent, Pursue a deeper and more intimate relationship with the Lord, and share the joy of the Lord with our community.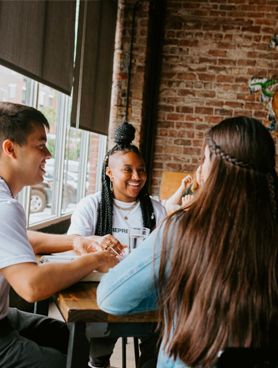 Ministry Leadership
► RAPHA KIDS LEADERS - Bobbie & Kristy Stepp
Discover Hope in His Love, Find Healing by His Hand, and Experience Restoration in His Presence.
As leaders, we are here to Love, Serve, and Care for your children. Our goal is to purposely equip children to discover and grow in their Kingdom Identity through Biblical Teaching, Exciting Worship, and Service Opportunities.
---
► RAPHA STUDENT LEADERS
Our mission is to empower students to discover their Kingdom Identity and live out their kingdom purpose.
We have a heart to see all our youth healed, free and whole. We continually strive to encourage them in their daily spiritual growth as the determine who God is in their life. 
---
► HIS PRESENCE HEALING ROOM DIRECTORS - Roy and Sarah Crettol
A husband and wife team, who have co-led Healing Rooms since 2019. Passionate believers of personal transformation thru prayer and restoring the power of God.
Our purpose is to bring together people from many different Christian backgrounds and experiences to join together to pray for the sick with compassion and faith in Jesus Christ. We invite you to experience God's incredible, unchanging power to heal your every physical, emotional, spiritual, and relational need.
---
► RAPHA STREAMS DIRECTORS - Mike and Sharon Malone
Favorite quote, "Life isn't about waiting for the storm to pass. It's about learning to dance in the rain."
God has given us a passion to see people set free to receive all that God has for them. Set free from Strongholds that hold them captive and keeps them from growing into who God created them to be.
---
► ISAIAH61/SOZO DIRECTOR - Jean Drzewiecki
SOZO is the Greek word for salvation meaning healing of spirit, soul, and body. Our desire is to see individuals set free from their past hurts and pain and walk in complete freedom.
---
► PROPHETIC WORSHIP AND INTERCESSION - Mike and Leslea Fargnoli
Mike and Leslea Fargnoli are graduates of Christ of the Nations and have been in ministry for 30 years. Their hunger and passion for leading people into the Presence of God through worship and prayer is what brought them to Western North Carolina believing this region is ripe for Revival and the next great move of God.
It is our desire to create an atmosphere through worship that will allow Holy Spirit to rest on us. Thus, allowing Him to speak to us and to pray accordingly for our region, nation and church and church family.
We believe that agreement is crucial which is why we encourage people to pray out loud so we can agree with them.
When we worship, we are agreeing with who God is while intercession and praying is agreeing with what God promised to do.
It is also our desire to see people free in worship and prophetic and spontaneous song. There is power in singing scripture and our prayers to God.
---
► SECRETARY & TREASURE/HOSPITALITY/WHOLENESS MINISTRY - Jean Drzewiecki
Jean Drzewiecki has lived in North Carolina for 27 years. She enjoys seeing the transformation from start to finish whether a Hospitality Event, serving meals, and praying with and for other people.
---